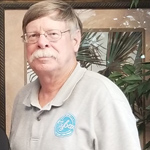 Daniel Taber Tompkins, MBI President
Taber graduated Naval School EOD in May of 1977 with Class 5S-77. He spent 30 years in the USAF in various munitions assignments including EOD and Weapons Safety. After retiring in 2004, he worked as a government contractor in the Munitions Response industry for an additional ten years, including several deployments to Iraq and Afghanistan for range cleanup, captured ammunition disposal and demining. In addition, he worked munitions response projects in Australia, Philippines, Guam, Canada and various states until his second retirement in 2014. He has served on a number of boards, including the National Association of Ordnance Contractors, the EOD Memorial Foundation and the AF EOD MasterBlasters. After several years as a representative on the MBI Board, he was elected to the Vice President position and was responsible for the 2916 and 2017 Reunions. He was elected to the President's position in 2018. His other interests besides MBI include bicycling, sports cars—he is a past President and currently on the Board of the Panhandle British Car Association–and cigars.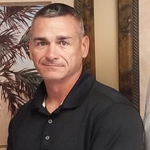 Mitch Shimmel, MBI Vice President
After graduating high school in a small town in PA, Mitch entered basic training at age 18. Upon graduating basic training, he entered into the EOD pipeline. Mitch graduated from Naval School EOD in June of 1989. He is now retired with 25 years in the career field and continues to serve as a contractor at the AFCEC EOD Division for the last five years. His assignments included Hill AFB, UT (twice), Spangdahlem AB, GE (twice), Ramstein, GE, Upper Heyford, UK, and Seymour Johnson AFB, NC. Mitch also completed ten deployments while on active duty to include two in Afghanistan and one in Iraq. This is Mitch's first time as a MBI officer and is looking forward to the experience. His hobbies include kayaking, fishing and enjoying cruise trips.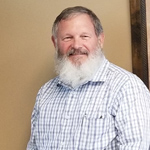 Marshall "Baby Doc" Dutton, MasterBlasters Secretary
Graduated NAVSCOL EOD in May 1978 and retired from AFCESA in Sept 1998. After retiring Baby Doc worked for AFRL at Tyndall AFB doing explosive research until late 1999 when he was called to be a Youth Minister until 2001. From 2001 until 2011, Baby Doc returned work for AFRL doing robotics research. In 2011, Marshall returned to AFCESA, now AFCEC, the Air Force Civil Engineer Center as the Air Force Modernization & RDT&E Program Manager. Baby Doc's assignments include Travis AFB, CA (Medic, prior to cross-training), Nellis AFB, NV, Spangdahlem AB, GE, Camp New Amsterdam, NL, Zweibrucken AB, GE, Ramstein AB, GE (USAFE HQ), and Tyndall AFB. Fun Fact: Baby Doc is the son of CMSgt (ret) Marshall "Big or Papa Doc" Dutton, the original MBI Secretary. The two are the first active duty father-and-son EOD personnel in the USAF, and yes, they were able to actually work together on a number of research programs while Papa Doc was assigned to Eglin AFB and Baby Doc was assigned at Spangdahlem. Baby Doc's interests include hunting, fishing, raising chickens, and N-gauge trains.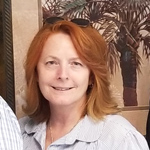 Denise Dutton, MasterBlasters Treasurer/Bookkeeper
A military brat, graduated from Rio Grande HS in Albuquerque NM, where she wed her High School sweet heart Marshall "Baby Doc" Dutton in 1976. Mother of Stephanie Dutton and Marshall Dutton, and military wife for 23+ years. After returning to the states in 1993, after a 12 year stint overseas working for the German banking system, she got a job working for TECO Peoples Gas working in the accounting dept. During her years with TECO she was able to return to College and complete her Associate degree in Business Administration. In June 2018 after working for almost 25 years she retired from the Gas Company and is now enjoying her hubbies of Quilting, gardening and her family. Denise is also keeping the books for her church the Palo Alto Church of Christ.